When we look for a health care provider, regardless of the type of care we need, we all look for the same attributes: someone who is knowledgeable, caring, patient and attentive.
And for this year's Favorite Doctors, our readers shared stories of the great practitioners that they've found, and nominated them in droves. We received hundreds of nominations for dentists, pediatricians, surgeons, therapists and Ob/Gyns, and you took the time to comment on what makes them great providers.
It's easy to tell someone's enthusiasm for a doctor when they leave comments like this: "He is amazing, never misses anything and always gives it to us straight. He also helps keep me from being a "crazy" mom and has talked me out of many unnecessary trends."
Another commenter gave this compliment of a pediatrician, "[he is] gifted with children and takes care of the nervous parent at the same time."
We hope this honest feedback from our readers, who might just be your friend or neighbor, will help you find new providers who are good listeners, patient and caring. This is an extensive list of doctors highly recommended by their patients.
Those in large practices are listed under their practice name. Comments are included for those who advertise.
Congratulations to all of the providers nominated. Thank you for keeping our readers happy and healthy.
Asthma and Allergy
Allergy & Asthma Associates
Arnold
410-647-2600
annapollendocs.com
James R. Banks, M.D.
Timothy Andrews, M.D.
Annapolis Allergy and Asthma
Annapolis
410-934-1398
annapolisallergy.com
Duane Gels, M.D.
Uwe Reichman, P.A.
Annapolis ENT Associates
Annapolis
410-266-3900
annapolisent.com
Jaime Olenec, M.D.
Matthew A. Hilburn, M.D.
ENTAA Care
Glen Burnie
410-760-8840
entaacare.com
Avron Marcus, M.D.
Gloria Akan, M.D.
Priva Medical Group
Annapolis
410-224-5558
Annapolisallergy
andhealth.com
Richard Bernstein, M.D.
Cardiology
Medstar Health
410-573-6480
medstarhealth.org
Valeriani R. Bead, M.D.
Chiropractors
ADIO Specific Chiropractic
Bowie
301-262-2346
adiochiropractic.net
Patrick Graux, D.C.
Annapolis Back and Neck Center
Annapolis
410-224-0022
askdrwagner.com
James Wagner, D.C.
Annapolis Family Chiropractic
Annapolis
410-263-6331
docricci.com
Anthony Ricci, D.C.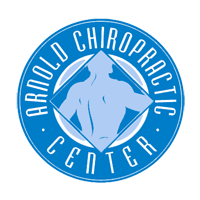 Arnold Chiropractic Center
Arnold
410-349-0000
arnoldchiropracticcenter.com
Dave Sortisio, D.C.
He completely cured my daughter's headaches and my husbands sciatica. we go to him for everything!
Atlas Chiropractic, PC
Annapolis
410-263-3970
theannapolischiropractor.com
Marc Schwartz, D.C., B.C.A.O.
Bay Area Wellness Group
Crofton
410-721-5050
bayareawellnessgroup.com
John Kibby, D.C.
Matthew Hecht, D.C.
Elevate Life
Annapolis
410-268-3333
elevatelifeclinic.com
Daniel Johns D.C., F.I.A.M.A, Cert. D.N.
Holding Chiropractic
Bowie
301-464-5656
drholding.com
James Holding, D.C., C.C.S.P.
Kovach Chiropractic
Gambrills
410-657-3566
kovachchiropractic.com
Alicia Kovach, D.C.
Multi Specialty
Annapolis, Glen Burnie, Pasadena, Severna Park,
Baltimore
800-807-2778
multi-specialty.com
Keith Scott, D.C., C.C.S.P., C.C.S.T.
Rossello Family Chiropractic
Bowie
301-464-9400
www.rossello
familychiro.com
Diane Rosello, RN, D.C.
Dentists
Bay Hills Family Dentistry
Arnold
410-757-9222
bayhillsfamilydentistry.com
Ryan Gens, D.D.S.
Bingham-Lester Dentistry
Gambrills
410-885-6522
bldentistry.com
Vickii Bingham-Lester, D.M.D.
Chambers Family Dentistry
Annapolis
410-224-2660
chambersfamilydentistry.com
Earl L. Chambers III, D.D.S., F.A.G.D.
Always knows what to do or who to refer me to.
Cibele Raimondo, D.D.S., F.A.G.D.
Her care is so gentle and pain free and her demeanor is friendly and caring!
Dentistry for Children Maryland
Gambrills
410-721-3393
Dentistry4ChildrenMD.com
Jerome Casper, D.M.D.
Dr. Andrew Gruver, D.D.S.
Glen Burnie
410-766-2744
landmarksmiles.com
Andrew Gruver, D.D.S.
Dr. Guard and Dr. Mayher
Annapolis
410-268-5751
guardyoursmile.com
Dr. Holly Guard-Mayher
Dr. John D. Ritter, DMD
Annapolis
410-267-7901
johndritterdmd.com
John Ritter, D.M.D.
Dudley Katz D.D.S. and Assoc.
Stevensville
410-604-2222
katzddsforkids.com
Richard Katz, D.D.S.
Fedra Witting DDS, LLC
Annapolis
410-841-5400
fedrawittingdds.com
Fedra Witting, DDS
Goodman Dental
Annapolis
410-934-3086
goodmandentalcare.com
A. Gary Goodman, D.D.S.
Jeremy Goodman, D.D.S.
Alan G. Kline D.D.S. and John P. Veltman D.D.S. Family Dentistry
Annapolis
410-757-3008
dralankline.com
Alan Kline, D.D.S.
Lake Shore Dental
Pasadena
410-317-8420
smilepasadena.com
Walter Hong, D.D.S.
Louis B. Sachs, D.D.S.
Solomons
410-326-0011
docsachs.com
Louis B. Sachs, D.D.S.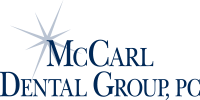 McCarl Dental Group
Greenbelt, Millersville
410-987-8800
mccarldental.com
Clayton McCarl, D.D.S.
He often comes in late at night or weekends to see emergencies!
David McCarl, D.D.S.
He cares about establishing a long-term relationship with his patients.
Jay McCarl, D.D.S.
Friendly, great with adults and children, caring staff, state of the art services.
Mitchell Dental Care
Edgewater
410-956-8380
mitchelldentalcare.com
Bonny Mitchell, D.D.S.
Nancy Duggan, D.D.S.
Bowie
301-249-1102
nancyduggandds.com
Nancy Duggan, D.D.S.
Neibauer Dental Care
Bowie
301-801-6404
neibauerdentalbowie.com
Joyce Thomas, D.M.D.
William Keem, D.D.S.
Prince Frederick Dental Center
Prince Frederick
410-535-5055
princefrederickdental.com
Daniel Masciantonio, D.M.D.
Ruland Family Dentistry
Annapolis
410-268-5800
rulandfamilydentistry.com
John Ruland, D.D.S.
Scott M. Smith D.D.S.
Annapolis
410-626-9680
scottmsmithdds.com
Scott M. Smith, D.D.S.
He is incredibly attentive to my 2 girls and always a great source of help.
Soistman Family Dentistry & Associates
Centreville
410-690-3388
soistmanfamilydentistry.com
Jonathan Soistman, D.D.S.
Dedicated to his patients, staff and the surrounding community is of a higher caliber than I've ever seen.
Strong Smiles Dental Care
Edgewater
410-956-4608
strongsmilesdental.com
Victoria Yu, D.D.S.
The Tooth Place
Severna Park
410-647-4269
thetoothplace.com
Alison L. Wright, D.D.S.
Paul Deasey, D.D.S.
Ward, Byrne, and Conklin Dental Group
Millersville
410-421-7316
dentistryinmillersville.com
Charles Ward, D.D.S.
Waugh Chapel Dental
Waugh Chapel
410-451-9600
waughchapeldental.com
Robert Daly, D.D.S.
He practices with the most recent equipment.
Wooddell & Passaro Dental Group
Davidsonville
410-343-7075
wpdentalgroup.com
James Wooddell, D.D.S.
Dentists – Orthodontists
Braces in the Park
Severna Park
410-647-0800
bracesinthepark.com
Karina Spivak, D.M.D.
Specialists in Orthodontics
Bowie, Gambrills
410-774-4809
docrsmartin.com
Robert Martin, D.D.S.
Koterwas Orthodontics
Prince Frederick, California
410-414-5588, 301-863-7424
drkoterwas.com
Chris Koterwas, D.D.S.
Labbe Family Orthodontics
Annapolis, Bowie, Crofton, Greenbelt
301-262-9803
labbefamilyortho.com
Stephen Labbe, D.D.S.
Always professional and he and his team make the appointments so easy!
Main Street Children's Dentistry and Orthodontics
Glen Burnie
410-670-4525
mainstreetsmiles.com
Great office and easy to work with!
Mairead M. O'Reilly and Associates
Annapolis
410-266-0025
annapolisortho.com
Mairead O'Reilly, D.D.S., M.S., P.A.
Her entire office is so wonderful and truly takes the time to treat each patient like a member of the family.
Orthodontic Associates
Severna Park
410-744-2230
orthodonticassoc.com
Kelly Wray, D.M.D.
Orthodontists of Maryland
Glen Burnie,
Reisterstown
410-761-6960, 410-883-9330
Orthodontistsofmaryland.com
Steven Siegel, D.M.D.
Dr. Siegel is very thorough and explains things very well – especially to his teenage patients.
Philbin & Reinheimer Orthodontics
Annapolis,
Stevensville
410-263-5600, 410-643-6636
marylandbraces.com
Ora Reinheimer, D.M.D., P.A.
Thorough, caring services and flexible payment options.
Scott Orthodontics
Bowie
301-390-1510
scottorthodontics.net
Stuart Scott, D.D.S.
Dentists – Pediatric
Berry Dental
Bowie, Mitchellville
301-383-0959
berrychildrendental.com
Richee Berry, D.D.S.
Bright Starr Pediatric Dentistry
Bowie
240-764-5753
brightstarrpediatricdental.com
Ebonee Thrower, D.D.S.
Chesapeake Pediatric Dental
Hanover, White Marsh, Belair
410-799-0780
chesapeakepediatricdental.com
Hakan Koymen, D.D.S., M.S.
He does such a great job with my kids and really cares.
Children's Choice Pediatric Dentistry and Orthodontics
New Carrollton
301-731-8510
mychildrenschoicedental.com
Jonelle Grant-Anamelechi, D.D.S., M.S.P.H.
She is the best with kids and makes everyone feel comfortable!
Collins, Bross & Associates
Annapolis
410-224-0018
drcollinsandassociates.com
Kenny Zamora, D.M.D.
Dr. Zamora takes his time with his patients and explains every step of the way.
Nilda Collins, D.M.D.
They do such a great job of making sure they feel comfortable before they start any procedure. My kids LOVE seeing their dentist!
Tyson Bross, D.M.D.
They give them dvd's to watch during their cleanings. Super friendly.
Eastern Shore Dental Care
Chester
410-643-5500
easternshoredentalcare.com
Scott Billings, D.M.D.
Dr. Billings is incredibly patient and will make sure the child is comfortable before proceeding.
Kent Island Pediatric Dentistry
Stevensville
410-604-2211
kipediatricdentistry.com
Maggie McGrath, D.M.D., M.P.H., P.C.
She takes her time with every patient and really gets to the child's level so that they feel comfortable and safe.
Stella Chukwu, D.D.S., M.S.
She has a way with her patients (and their parents!) So kind, talented and caring.
Tooth Fairy Smiles
Annapolis
443-574-4604
toothfairysmiles.com
Marla Prokop, D.M.D.
She's awesome with kids!
Tull, Behling, Decere Pediatric Dentistry
Arnold
410-757-5437
757kids.com
C.J. Tull III, D.D.S.
Michelle M. Decere, D.M.D.
Vernon Pediatric Dentistry
Severna Park
410-544-4888
vernonpediatricdentistry.com
Maya Vernon,D.D.S.
Dermatology
Annapolis Dermatology Associates
Annapolis, Chester
410-224-2260
annapolisdermatology.com
Jim Heins, PA-C
He is very thorough and takes his time.
Lisa Renfro, M.D.
She has experience and a great bedside manner.
Annapolis Dermatology Center
Annapolis
410-268-3887
adcdermdocs.com
Christine D. Ambro, M.D., F.A.A.D.
Mark Eaton, M.D., F.A.A.D.
Anne Arundel Dermatology
Annapolis, Glen Burnie
443-351-3376
aadermatology.com
Jennifer Gamber, M.D.
Marjorie Gwynn, M.D.
Center for Dermatology and Skin Care of Maryland
Crofton
410-451-5500
dermofmd.com
Lisa Kates, M.D.
Family Practice
Annapolis Family Medicine
Annapolis
410-280-9500
annapolisfamilymedicine.org
Amy Ricker, C.R.N.P.
Annapolis Primary Care
Annapolis
443-481-1150
myaamg.org/annapolis-primary-care
Christine Smith, C.R.N.P.
Andrew McGlone, M.D.
Holly Gambill
Williams, M.D.
Bay Crossing Family Medicine
Arnold
410-518-9808
baycrossingfamilymedicine.com
Ramona Seidel, M.D.
Eren and Atluri, MDS LLC
Glen Burnie
410-766-6670
Sridhar Atluri, M.D.
Greater Annapolis Medical Group
Annapolis
410-573-1110
gamgdocs.com
Kevin O Keefe, M.D.
Maryland Primary Care
Annapolis, Hanover, Queenstown
410-266-5852, 410-551-0499, 410-827-4001
mpcp.com
Angela Calle, M.D.
Patricia Jett, M.D.
William Behrens, M.D.
Falana Carter, M.D.
Thomas Walsh, M.D.
Lyn N. Dea, D.O.
Owensville Primary Care
Owensville
410-867-4700
owensvillepc.com
Jonathan J
Hennessee, D.O.
Gastroenterologists
Annapolis Pediatric Gastroenterology and Nutrition
Annapolis
443-837-7600
annapoliskidsgi.com
Ahmet Aybar, M.D.
Anne Arundel Gastroenterologist
Annapolis
410-224-2116
aagastro.com
Christopher Olenec, M.D.
Suzanne Sankey, M.D.
Melanie Jackson, M.D., F.A.C.G.
Digestive Disorders Associates
Annapolis
410-224-4887
dda.net
Barry Cuckor, M.D.
Division of Pediatric Gastroenterology and Nutrition at the University of Maryland Hospital
Hanover, Baltimore
410-328-6749
umms.org
Elsie M. Stines, D.N.P., C.R.N.P.
Johns Hopkins Children's Center
Baltimore
410-614-4722
hopkinsmedicine.org
Christine Karwowski, M.D.
General Surgery
Johns Hopkins Medicine
Baltimore
443-997-5437
hopkinsmedicine.org
Isam Waddah Nasr, M.D.
University of Maryland Medical System
Glen Burnie
410-553-8384
umms.org
Geoffrey Saunders, M.D.
Holistic Health
Chesapeake Holistic Health Center
Annapolis
410-349-9043
Chesapeakeholistic.com
Jennifer Salos, M.S., CNC
Cathy Logan, CHC
Green Healing Wellness
Annapolis
443-433-5540
greenhealingnow.com
Kevin Passero, N.D.
Internal Medicine
AAMG Kent Island Primary Care
Chester
410-604-6560
myaamg.org/kent-island-primary-care
Patricia A. Bowyer, M.D.
Aditya Chopra, M.D.
Annapolis
410-266-8116
adityachopramd.com
Aditya Chopra, M.D.
Annapolis Integrative Medicine
Annapolis
410-266-3613
annapolisintegrativemedicine.com
Alan Weiss, M.D.
He practices integrative medicine so he looks at the whole patient and what the underlying causes of ailments might be instead of just prescribing a drug to treat symptoms.
Annapolis Internal Medicine
Annapolis
410-897-9841
annapolisinternalmedicine.com
Courtney A Milne-Krohn, M.D.
Jennifer Curran, M.D.
Titus C. Abraham, M.D.
Annapolis Primary Care
Annapolis
443-481-1150
aahs.org
Patrick Canan, D.O.
Calvert Internal Medicine Group
Prince Frederick
410-535-2005
calvertmedicine.com
Paul V. Pomilla, M.D.
Crofton Internal Medicine
Crofton
410-451-7214
aahs.org
Mattu Sejal, M.D.
Greater Annapolis Medical Group
Annapolis
410-573-1110
gamgdocs.com
Birgitta Miller, M.D.
Mahesh Ochaney, M.D.
Glen Burnie
410-768-4700
Mahesh Ochaney, M.D.
Medstar Shah Medical Group
Crofton
410-721-5280
shah-associates.com
Paul Berez, M.D.
Mental Health
Anchored Hope Therapy, LLC
Annapolis
410-972-4529
anchoredhopetherapy.com
Chelsea M. Haverly, LCSW-C
She listens and helps me find my "calm" when I need support.
Brighter Hope Wellness Center
Columbia
443-672-8478
brighterhopewellness.com
Cindy T. Graham, Ph.D.
My Mental Health, LLC
Annapolis,
Glen Burnie
443-354-1200
mymentalhealthtms.com
Hanita Chhabra, M.D.
Oasis: The Center for Mental Health
Annapolis
410-571-0888
oasismentalhealth.net
Christy Callahan, PMHNP-BC, C.R.N.P.
It is obvious she really takes time to care and give personal attention to each client.
Waypoint Wellness Center
Annapolis, Linthicum
410-684-3806
waypointwellnesscenter.com
Allyson Kett, PsyD
Melissa Wellner, M.D.
Tana Clarke, PhD
OB/GYN
Annapolis OB-GYN
Associates, P.A.
Annapolis, Kent Island, Pasadena, Waugh Chapel
410-573-9530
annapolisobgyn.com
Claudia C. Hays, M.D.
Frederick Guckes, M.D.
Ifeyinwa A. Stitt, M.D.
Joy'El B. Ballard, M.D.
Julia Lubsky, M.D.
Laura A. Merkel, M.D.
Mark L. Repka, M.D.
Victoria N. Moore, M.D.
Anne Arundel Medical Center
Annapolis
410-224-1133
aahs.org
Theresa Buckson, M.D.
Aziz ObGyn
Columbia
410-775-6430
azizobgyn.com
Homayara Aziz, M.D.
She is loving and caring.
BWMC Women's Health
Glen Burnie, Hanover
410-553-8260
umms.org
Ella Gayoso-Adams, M.D.
Chesapeake Women's Care, PA
Annapolis
410-571-9700
chesapeakewomenscare.com
Barbara Wells, M.D.
Heather Herman, M.D.
Marcus Penn, M.D.
Showieb Shuja, M.D.
Comprehensive Gynecology Center
Gambrills
410-451-0076
compgyncenter.com
Patricia McMullen, PhD, JD, CNS, WHNP-BC.
LSC OB GYN LLC
Annapolis
410-266-7755
lscobgynllc.com
Brooke Calhoun, C.R.N.P.
Lori Sweitzer, D.O.
Premier OBGYN LLC
Bowie
301-352-4007
premierobgynllc.com
Janelle Taylor-Thomas, MD.
Debra Whitehurst-Brown, M.D.
Special Beginnings Birth & Women's Center
Arnold
410-626-8982
Specialbeginnings.com
The memory I'll always keep of my daughter's birth is the quiet house, with just us three, the calmness surrounding me as I worked on the contractions and how lovely it was afterwards.
Women OB/GYN
Annapolis, Chester
410-224-2228
womenobgyn.com
Jackie Nichols, M.D.
Janice Bird, M.D.
Laura Merrill, M.D.
Nicolle Bougas, D.O.
Mert Dinc, M.D.
Occupational Therapy
Cypress Creek Therapy
Severna Park, Edgewater
410-544-2500,
410-956-7868
cypresscreektherapy.com
Betsy Tucker, OTR/L
Mallory Santerre, OTR/L
Rehabilitation Services, Inc
Laurel, 301-498-8100
rsitherapy.net
Nicole Miller, M.S., OTR/L
She has helped my son achieve great accomplishments and his life has improved for the better.
Pat Goines, OT/L
Happy, nice, very helpful with my family's needs.
Teresa DiBattista, COTA/L
She has helped us as family with supporting my son's occupational needs. She is awesome.
The Children's Spot
Columbia
877-776-8502
spotofmd.com
Angela Liston OTR/L
Gina Flynn, SLP
Therapy Solutions for Children
Severna Park
410-421-8920
therapysolutionsforchildren.com
Rita Arpino Patterson, OT/L
Ophthalmologists/Optometrists
Anne Arundel Eye Care
Annapolis
410-224-2010
annearundeleye
center.com
Samuel Boles, M.D.
Baltimore Washington Eye Center
Glen Burnie
800-495-3937
bweyecenter.com
Andrew Hammer, M.D.
Brad V. Spagnolo, M.D., F.A.C.S.
Brilliant Eyecare
Annapolis
410-295-3010
brillianteyecare.com
Andrew Servinsky, O.D.
Chesapeake Eye and Laser Center
Annapolis
877-DR4-2020
chesapeakeeyecare.com
Heather Nesti, M.D.
She is very caring and will take the time to explain everything!
Kellie Skoner, O.D.
She is kind and has great bedside manner.
Maria Scott, M.D.
Wonderful surgeon, great outcome!
Prisca A. Diala, M.D.
Great bedside manner.
Kalyani Eye Care
Hanover
410-782-3233
Sachin Kalyani, M.D.
Ophthalmology Associates of Greater Annapolis
Annapolis, Arnold
410-757-2778
annapoliseyecare.com
Jared Duncan, M.D.
John Avallone, M.D.
Pediatricians
Annapolis Pediatrics
Annapolis, Severna Park, Edgewater, Kent Island, Crofton
410-263-6363
annapolispediatrics.com
Amanda Mason, M.D., PhD
She puts the kids…. and parents, at ease! We feel so lucky to have found such a compassionate and skilled pediatrician.
Anita Weissburg, C.P.N.P.
She takes everything I say seriously, never makes me feel unimportant and treats my boys with love and tlc.
Charles Parmele, M.D.
He is amazing, never misses anything, and always gives it to us straight. He also helps keep me from being a "crazy" mom, he has talked me off of many unnecessary trends.
Dana Kim, M.D.
Dr. Kim approaches her conversations with honesty and at times just the right amount of humor to break through with her adolescent patients.
Dominica Donnal, M.D.
She always listens and is so gentle and knowledgeable while also being fun for my child.
Erik Haskins, M.D.
He's friendly and easy going and we love going to a doctor that we can depend on.
Erin Merli, C.P.N.P.
She is a life changer while navigating our kids through learning differences and options.
Gina Friel, C.P.N.P.
She is easy to talk to and a pleasure to be around.
Gwyn Reece, C.P.N.P.
Even with a large practice, we always feel like Gwyn picks up with us right where we left off from the last appt.
James Rice, M.D.
He never seems rushed and is always fully focused on the patient.
Jennifer Redmond, C.P.N.P.
When we brought our son home from the Philippines this summer, she was instrumental in getting all of us in track and up to date with records, immunizations, etc.
John McGrath, M.D.
He is very kind and seems to really care about my son at every doctor's appointment.
Katherine Edwards, M.D.
Is the doctor for all my children from 22 to 2 year old, she is wonderful!
Kay Pessagno, C.P.N.P.
She is very responsive to her patients and always has great insight and advice for parents.
Kendra Nagey, C.P.N.P.
She relates with my child and communicates with my children very well. When the appointment is over you feel at ease.
Kristen Medina, C.P.N.P.
My youngest had several visits in his first year of life, and we started calling her Aunt Kristen!
Laura Herzig, M.D.
Always goes the extra mile to communicate and keep our children healthy and safe.
Margaret C. Turner, M.D.
I can count on her to give me an honest opinion about things, and know that she has our best interest at heart.
Mark Lester, M.D.
Dr. Lester always takes the time answer all of our questions big or small.
Michelle Schall, C.P.N.P.
She takes her time, explores all options, communicates with parents and takes the time to make specials calls and to follow up on behalf of her patients.
Monta Conrad, M.D.
He listens, he is patient, and he gives us great advice and always takes great care of our son.
Nichole Tucker, C.P.N.P.
Truly listens and takes her time to answer all questions and find true solutions.
Piyumi Fonseka, M.D.
She talks to the kids as well as to the parent, so she makes the kids feel special.
Samuel Libber, M.D.
He is patient, kind and knowledgeable.
Sefanit Fassil, M.D.
She was incredibly kind and joyful, and helped my son get the extra care he needed.
Shaun Fritz, C.P.N.P.
As a new mom, she listens to my concerns with patience and understanding.
Valory Hill, M.D.
She is great at working with parents in their goals for their breastfeeding journey.
Veronica Cellini, M.D.
She's very personable, caters to not only the patient but the whole family.
Arundel Pediatrics
Arnold, Linthicum
410-789-7337
arundelpediatrics.net
Rebecca Vickers, M.D., F.A.A.P.
Bay Area Pediatrics LLC
Stevensville
410-643-1000
bayareapediatrics.net
James Kalliongis, M.D.
I have never met a more caring, concerned, smart doctor in my entire life.
Bayside Pediatrics
Annapolis
410-224-7667
mybaysidepeds.com
Diego Escobosa, M.D., F.A.A.P.
Jeffrey Nold, D.O., F.A.A.P.
Belliacres Pediatrics
Gambrills
410-721-0800
drschneidermd.com
Zachary Schneider, M.D.
Bhasin Pediatrics
Glen Burnie
410-768-0700
bhasinpediatrics.com
Samir Bhasin, M.D.
Calvert Health Medical Group
Prince Frederick
410-535-4488
calverthealthmedicalgroup.org
J. Michael Brooks, M.D.
Chesapeake Pediatrics
Annapolis
410-224-3663
chesapeakepediatrics.com
Corinne Coyner, M.D.
Ettaly Jobes, M.D.
Lindsay Ward, C.R.N.P.
Chestertown Pediatrics
Chestertown
410-778-1420
umms.org
Freddy O. Araujo,M.D.
Gvozden Pediatrics
Millersville
410-729-0690
gvozdenpediatrics.com
Andre B. Gvozden, M.D.
Severna Park Docs
Severna Park
410-647-8300
spdocs.net
Faith Hackett, M.D.
The Pediatric Group
Crofton, Davidsonville, Severna Park
410-721-2273
pediatricgroup.com
Betsy Smith, C.P.N.P.
Works very well with children, considerate and listens well.
Carol Forsyth, C.R.N.P.
Gifted with children and takes care of the nervous parent at the same time. Fabulous nurses.
Cassie Roberts, D.N.P., C.P.N.P., I.B.C.L.C.
Will answer questions even if after hours, is open to discussion on different viewpoints.
Craytonia Davis, M.D.
His balance of professionalism and care for his patients is UNMATCHED!
Farhad Aliabadi, M.D.
Dr. Aliabadi has the best bedside manners. He always refers to the children as Ms. or Mr. He asks them question directly and waits for them to answer. He values their opinion!
Jackie Gilliard, M.D.
He has taken so much time with my developmentally delayed daughter with Autism over the years. She is always happy when she leaves the office.
Kathryn Lanciano, C.R.N.P.
She listens patiently to all details, makes wise decisions and genuinely partners with parents to the benefit of her young clients.
Razia P. Syed, M.D.
She always remembers my son and treats him as someone that she cares about and not just another patient.
Robert Gibson, M.D.
A thorough and caring doctor who takes time to answer questions and does gentle exams.
Physical Therapy
Annapolis Family Physical Therapy
Annapolis, Severna Park
410-266-6626,
410-544-2422
annapolispt.com
Doug Wallop, PT
Mike Wells, DPT
Bayside Physical Therapy
Edgewater
410-956-8038
baysidept.com
Stacey Fletcher, DPT
Rehabilitation Services Inc.
Laurel
301-498-8100
rsitherapy.net
Jenn Werdell, PT, MS, GCS, DPT
Kristina Ling, PT, MSPT, DPT
Stephanie Walsh, PT, DScPT, MSPT
Plastic Surgery
Annapolis Plastic Surgery
Annapolis
410-544-2487
annapolisplastic
surgery.com
James Chappell, M.D.
Sandel Duggal Center for Plastic Surgery
Annapolis
410-266-7120
sandelduggal.com
Claire S. Duggal, M.D.
Speech and Language Therapy
Cypress Creek
Severna Park
410-544-2500
cypresscreektherapy.com
Emily Santory, M.S., CCC-SLP
Amy Curtin, M.S., CCC-SLP
Erin Clark, M.S., CCC-SLP
Rehabilitation Services Inc.
Laurel
301-498-8100
rsitherapy.net
Gayna Thomas, PT, MPT, DPT
Jamie Fine Surell, M.S., CCC-SLP
Jenna Klerer, M.A., CCC-SLP
Jennifer Lozier, M.S., CCC-SLP
Kristina Kubistal-Meeks, M.A., CCC-SLP
The Children's Spot
Columbia
877-776-8502
spotofmd.com
Nicole Orellana, M.S., CCC-SLP
Speech Matters, LLC
Arnold
410-295-1616
Speechmatterstherapy.com
Jacqueline Paterson, M.A., CCC-SLP
If it wasn't for Jackie my son would not be able to eat. Thanks to Jackie he has great pronunciation and is doing well in school.
Urgent Care
AFC Urgent Care Edgewater
Edgewater
410-956-3394
Afcurgentcareedgewater.com
Helpful and friendly staff and so convenient!
Evolve Medical Clinic
Annapolis
844-322-4222
evolvemedicalclinics.com
Michael Freeman, M.D.
Righttime Medical Care
Annapolis, Arundel Mills, Columbia, Pasadena, Waugh Chapel
888-808-6483
Myrighttime.com
Specialists
Advanced Radiology
Annapolis, Glen Burnie, Millersville, Severna Park,
888-972-9700
radnet.com/advanced-radiology
Hardeep R. Singh, M.D.
He is very caring and has a great personality!
Stillwater Acupuncture Clinic
Severna Park
443-597-7627
stillwateracu
punctureclinic.com
Robin Harling, M.Ac., L.Ac.
Cardiology Associates LLC
Annapolis
410-573-6480
cardiologyassociatespc.com
Valeriani R. Bead, M.D.
AAMC Women's Center for Pelvic Health
Annapolis
443-481-1199
aahs.org/pelvichealth
Briana Walton, M.D.
AAMG Diabetes and Endocrinology
Annapolis
443-481-4600
aahs.org
Barbara A. Onumah, M.D.
Clifford G. Andrew M.D. Ph.D., Neurology
Severna Park
410-647-5000
neurol.org
Clifford G. Andrew M.D. Ph.D.
Anne Arundel Rheumatology
Crofton
443-292-4872
annearundelrheumatology.org
Ashu Mehta, M.D.